2016 Backyard Mission Salem Cass Methodist Church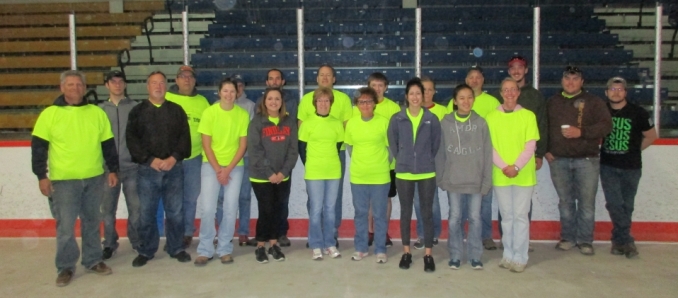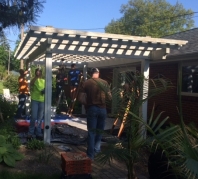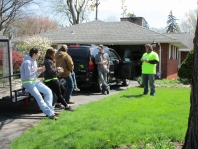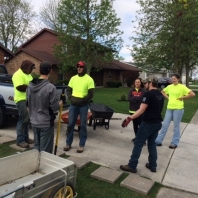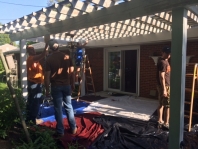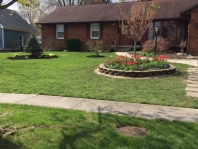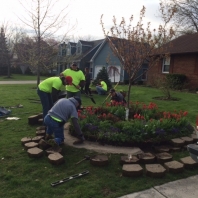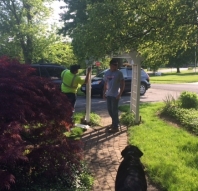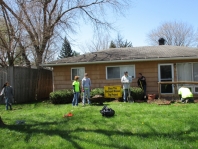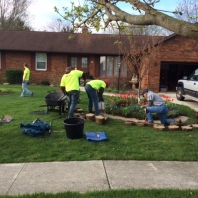 Salem Cass United Methodist Church (UMC) of volunteers participated in our first 'Backyard Mission Trip' on April 23, 2016 to support our community to provide a valuable service and to reach the unchurched. For the overall mission trip, there were an estimated 250 projects and over 1,000 volunteers.  The Salem Cass UMC team of 21 volunteers had 4 projects scheduled for the day and had additional time available to take on another project prior to the end of the day.
A big thank you to all of the volunteers on the Salem Cass UMC Team: Sean and Carol Brauneller, Donna Treece, Brian Treece, Jane Shank, Bonnie Donaldson, Jordan May, Scott May, Brookelyn Diaz, Lori Eaton, Miranda Eaton, Joel Ryder, Lindsay Rinker, Molly Pickett, Collin Hiatt, Ridge Lewis and Josh Bishop.
Special thanks to Mark Greer for the gloves, safety glasses and purchasing materials for one of the homeowners to help with repairs. Terry Shank for being our project manager, which was a great asset and Roger Treece for leading our team of volunteers.
The prayers and welcome bags were greatly appreciated to support this community outreach event!
The Young Adult Bible Study group and a few friends met on Thursday, May 19th to paint an archway and pergola to finish one of our assigned projects from the April 23rd event date. The team of volunteers were Lindsay Rinker, Joel Ryder, Collin Hiatt, Codi Rehus, Gage Ward, Josh Bishop, Kailey Leal and Brittany Grine.  A great job of painting and fellowship.
We will be reviewing 2 other projects with a plan of having both completed within the next few weeks.
Thanks,
Mike Bishop